Content Creation And Content Curation: The New Rules
Via Scoop.it – Social Media Content Curation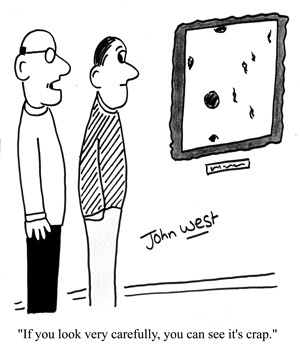 Giuseppe Mauriello: I selected this article written almost two years ago by Nicole Nicolay. It is still applicable and full of highlights. The author analyzed the new situation by introducing informative tips. Below I have excerpted few gems from it:
"…***THE REAL ISSUE
Broadcasting what you think may be relevant information again and again, without pre-screening the source and considering the context is a waste of your time.
Most importantly, it begins with content.
…The tools and strategies for sharing good content with your sphere can be learned. But, creating and sharing good content takes skill.
***SO, WHAT'S NEXT?
1) Identify your role in obtaining good, relevant content.
…Are you a content creator a content curator? Or perhaps you're both.
A content creator is someone who identifies the "needs" within their audience and seeks to help by creating original and highly relevant content.
…
A content curator is someone who sifts through the Web to find and deliver the most relevant content for their intended audience. Sort of a Hunter-Gatherer 2.0!
…
But a thoughtful content curator is more than just a broadcaster of good info. It's someone who understands their brand and their audience well enough to identify the relevancy of the content, as well as the best context for sharing.
2)Recognize the sources that deliver consistently rockin' content.
…
You need to recognize both local and national sites that can assist your content delivery efforts. And if you ROCK a niche, be sure to recognize those sites as well.
3) Organize your sources in a dashboard or reader format for easy access…
***YOUR CHALLENGE
1) Balance the type of content you share.
…The content you share represents you, and your brand. So be sure to really check out what you share with your network.
…Your goal should be to find and share content that REALLY helps your audience…or is REALLY interesting.
…
Your consumers don't gain anything from a constant stream of commentless Foursquare checkins…and the same could be said about listing tweets that are not framed in a social context. If it doesn't add value or create conversation….don't share it!
2) Moderate your frequency level and improve your quality of life.
…
The feeling is important…you need to be motivated to deliver consistency with social media. That being said, I'm far more concerned with delivering better quality content than quantity. And so should you if your strategy is to become your network's trusted advisor.
…
And in order to do that, you need to listen, share, and respond. I see a lot of sharing out there….but far less listening and responding. Social media is about creating opportunities to engage with others. So rather than auto-posting 20 articles a day….try scheduling 3-5 REALLY GOOD shares!!!.."
Read full and useful article here: http://j.mp/Ip2lId