July 1, 2012
by plerudulier
in Blog, curation, employability, En, Fr, Linkedin, réseau social, RSE, Viadeo, web 2.0/3.0, work, workplace
Nobody will ever take better care of you than yourself | Personne ne prendra mieux soin de vous que vous-même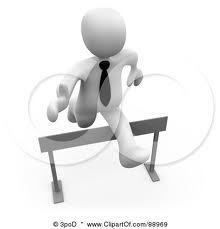 Sorry HR people but if I have ever progressed all along my modest career I can't really thank you. Nor can I thank any manager for having ever suggested me a new, better position (nor a better salary for that matter).
Gens des RH, je suis désolé mais si j'ai un tant soit peu progressé tout au long de ma carrière modeste, ce n'est pas grâce à vous. Pas plus que je peux remercier un supérieur hiérarchique quelconque pour m'avoir suggérer une nouvelle position (ni un meilleur salaire d'ailleurs).
It so happened that I viewed a video yesterday where was debated the benefits enterprise social networks bring forth and how much a plus they represent vs traditional top-down style management. At one point the show host asked a very good question: what's in there for the individual? What do I, as an employee, gain out of this sharing thing?
Il se trouve que je regardais une vidéo hier où était débattu les bénéfices qu'apportent les réseaux sociaux d'entreprise et quels atouts ils représentent par rapport au management traditionnel du style top-down. A un moment l'animateur a posé une très bonne question: qu'en retire l'individu? Qu'est-ce que moi, en tant qu'employé, je gagne dans ce jeu de partage?
to  read more follow this link
Tags: blogging, Cross-posting, English, ESN, Français, LinkedIn, RSE, Social Networks
About plerudulier
Primarily interested in interacting and engaging with people about issues related to profession but also charity, environment, ... you get the idea.
Posts most recently liked
Categories