Online, some are more equal than others
See on Scoop.it – Things I Grab (Here and There): THgsIGrbHT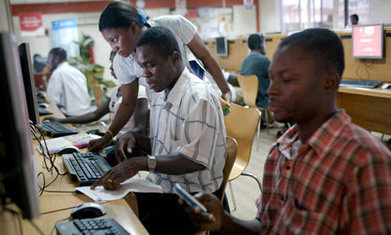 Much is made of the internet being a level playing field. Tell that to the kids in Ghana, writes John Naughton
plerudulier's insight:
The basic message is that the internet creates a level playing field. And the freedoms that the network brings – freedom to communicate, access knowledge, publish and consume – will in time undermine the capacity of tyrants to keep their subjects in thrall. In this at least, the Californian ideology mirrors its Marxist counterpart, in that both believe that the state will eventually wither away.
Between now and that particular nirvana, however, a few niggling difficulties remain. One is that the state shows no sign of withering any time soon. A useful case study is provided by Twitter. Although the service has been a thorn in the side of nearly every western government in recent years, all the signs are that, when push comes to shove, it's rarely beyond the long arm of the law.
See on www.guardian.co.uk