Have You Embarrassed Yourself Online?
See on Scoop.it – Things I Grab (Here and There): THgsIGrbHT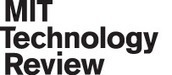 Many web services offer an accidental megaphone. They need to protect us from ourselves.
I haven't used Facebook's Groups feature, but today brings news that the company is boosting its visibility by adding the section to users' Timeline pages.
plerudulier's insight:
This is a problem that dates back at least to the advent of the reply-all (and canonized in this Super Bowl ad from a few years back). UrbanDictionary even has an entry for "Reply-All Moment," that instant of panic that follows the realization that you sent a private message to a wider group. We've all done it; in fact, a group of my friends are riffing about one such faux pas that just occurred in an email chain I'm on today.
See on www.technologyreview.com