Scientific Management Redux: The Difference Is in the Data
See on Scoop.it – Things I Grab (Here and There): THgsIGrbHT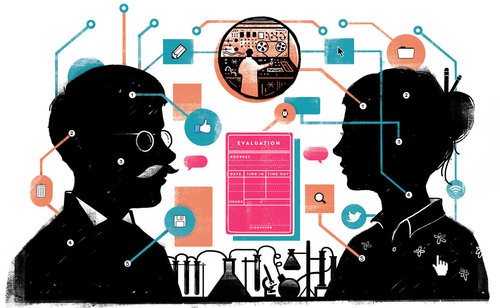 Companies are increasingly using data-driven testing and measurement in the hiring and evaluation of employees — a field called work force science.
plerudulier's insight:
And for decades, major American corporations employed industrial psychologists and routinely gave job candidates personality and intelligence tests.
Companies pulled back from such statistical analysis of employees in the 1970s, amid questions about its effectiveness, worker resistance and a wave of anti-discrimination lawsuits. Companies apparently figured that if any of their test results showed women or minorities doing poorly, it might become evidence in court cases, said Peter Cappelli, director of the Center for Human Resources at the University of Pennsylvania's Wharton School.
Today, worker measurement and testing is enjoying a renaissance, powered by digital tools.
See on bits.blogs.nytimes.com