How To: Use Wikipedia in the Classroom Responsibly
See on Scoop.it – Things I Grab (Here and There): THgsIGrbHT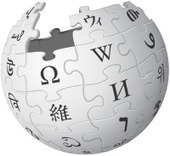 The problem is that Wikipedia in the classroom has gotten a bad reputation in the K-12 world, undeservedly so I think. I would suggest that Wikipedia can be used for a multitude of educational purposes at a wide variety of grade levels. Too many teachers are still afraid to use it in class, so I'm here to right that wrong and show our educators how they can responsibly integrate Wikipedia into their lessons.
plerudulier's insight:
Ultimately though, it's your classroom, so it's up to you to decide how to grade your students.
Be sure to check out Wikipedia's own resources for teachers as well. They have an awesome 12-week syllabus showing you exactly how you can integrate Wikipedia into your classroom. They also have training designed especially for educators.
See on www.fractuslearning.com