When Teaching Large Classes, Think Like a Tutor via @juandoming
See on Scoop.it – Things I Grab (Here and There): THgsIGrbHT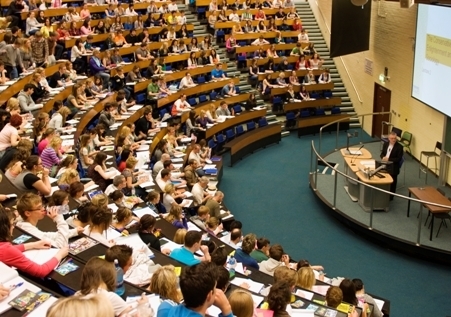 Faculty who teach large classes dream about working one-on-one with students. But you can't tutor individual students when faced with 100 of them. Or can you?
plerudulier's insight:
Biologists Wood and Tanner undertook an interesting project. They decided to look at the research on tutoring to see if the characteristics of effective tutors had been identified. Then they explored whether any of the techniques used by effective tutors could be used by teachers in large courses.
In their paper (reference below), "we present specific approaches for adapting effective tutoring strategies and applying them to large biology lecture classes." (p. 3) Using a set of effective tutor characteristics identified by Lepper and Wolverton (a reference to their research is in the article), Wood and Tanner explore how these seven characteristics can be adapted and used in large lecture courses (and what they propose isn't applicable just in biology courses). Here are some of the suggestions offered for each tutor characteristic.
See on www.facultyfocus.com