Will a Certification Really Help Me Get a Better Job?
See on Scoop.it – Things I Grab (Here and There): THgsIGrbHT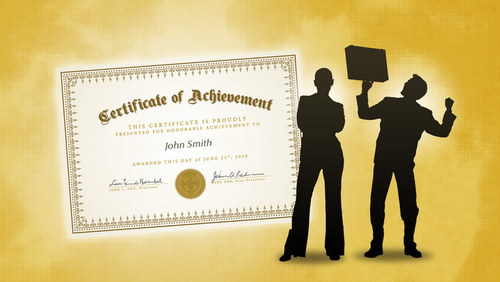 Dear Lifehacker,
I'm thinking about switching jobs, but it'll be difficult for me to get a lot of work experience before I apply. I was thinking about getting a certification in my new field to help even the odds between me and other job applicants.
plerudulier's insight:
Dear Test Taker,
Good question! In some circumstances, a professional certification can make all the difference between landing a job or not being considered for it at all. In others, it's not really useful and most hiring managers will look for experience or skill over a set of letters after your name. If you can't tell, it's not cut and dried, and the answer is a little complicated. Let's cut through the fog and help you understand when certs are really valuable and when they're just nice to have.
See on lifehacker.com