Why learn a foreign language? Benefits of bilingualism – Telegraph
See on Scoop.it – Things I Grab (Here and There): THgsIGrbHT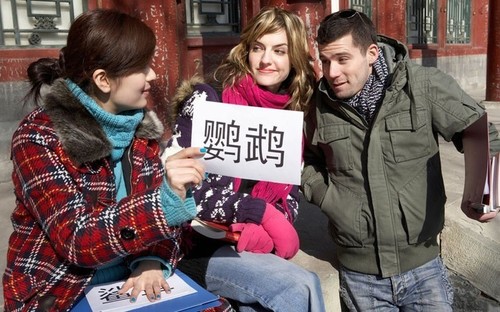 Learning a foreign language is more than just a boost to your CV or handy for travelling. It will make you smarter, more decisive and even better at English, says Anne Merritt.
plerudulier's insight:
Physiological studies have found that speaking two or more languages is a great asset to the cognitive process. The brains of bilingual people operate differently than single language speakers, and these differences offer several mental benefits.
…
Bilingualism's effects also extend into the twilight years. In a recent study of 44 elderly Spanish-English bilinguals, scientists led by the neuropsychologist Tamar Gollan of the University of California, San Diego, found that individuals with a higher degree of bilingualism — measured through a comparative evaluation of proficiency in each language — were more resistant than others to the onset of dementia and other symptoms of Alzheimer's disease: the higher the degree of bilingualism, the later the age of onset.
See on www.telegraph.co.uk