Why the smartphone camera changed photography forever
See on Scoop.it – Things I Grab (Here and There): THgsIGrbHT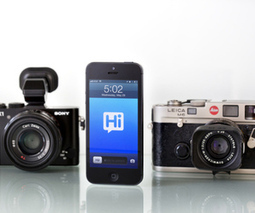 I am a professional commercial photographer. I have been for the last 25 years.

Throughout most of my career, I've had a hard time taking personal pictures — and for years I thought that…
plerudulier's insight:
… that shooting film was to blame.
I've always found shooting film nerve-wracking. The joy of the "latent image" isn't quite so joyous when you're wondering if the shots are actually going to come out. And it got steadily worse: The more experienced I became, the more I realized what could go wrong. The nerves were always there — occasionally with very good reason. The biggest thrill I got from a roll of processed film was the thrill of relief.
It's difficult to explain these nerves to those who have only shot digitally.
See on www.theverge.com