Disruptions: Texting Your Feelings, Symbol by Symbol
See on Scoop.it – Things I Grab (Here and There): THgsIGrbHT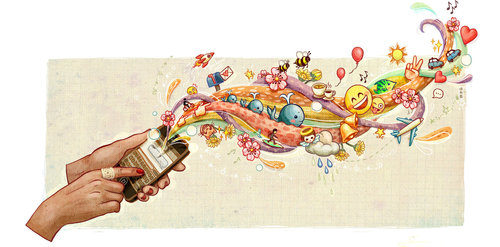 Emoji icons can be baffling to American adults who, whether they realize it or not, are taking their social cues from Japanese teenagers.
plerudulier's insight:
I recently had to sit my friend down for a modern-day digital intervention. It wasn't that he was using his phone at dinner, or that he was hitting "reply all" on e-mail threads, or leaving unnecessary voice mail messages. No, this was much worse.
A few weeks ago my friend, Michael Galpert, who is 30-year-old and is founder of SuperCalendar, a personal assistant Web site, lives in New York City and was visiting the West Coast for work. I set him up on a date with a friend who lives in Los Angeles. The first date went well and the two decided to see each other again.
When Michael returned to New York, he and his new romantic interest started text messaging, and, as you often do if you are of a certain tech-savvy set, were communicating via emoji. As my colleague Jenna Wortham explained this year, emoji are the cartoonlike and more elaborate cousins of emoticons — those combinations of colons, parentheses and other punctuation that can convey expressions like a smile or a wink. 😉
See on bits.blogs.nytimes.com