Empathy and Leadership – Leadership Training
See on Scoop.it – A New Society, a new education!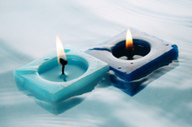 Empathy is the ability to identify and understand another's situation, feelings, and motives. Find out why this is so important in the workplace.
Empathy is also particularly critical to leadership development in this age of young, independent, highly marketable and mobile workers. In a popular Harvard Business Review article entitled "What Makes a Leader?", Dr Daniel Goleman isolates three reasons why empathy is so important: the increasing use of teams, (which he refers to as "cauldrons of bubbling emotions"), the rapid pace of globalization (with cross cultural communication easily leading to misunderstandings) and the growing need to retain talent.
"Leaders with empathy," states Goleman, "do more than sympathize with people around them: they use their knowledge to improve their companies in subtle, but important ways." This doesn't mean that they agree with everyone's view or try to please everybody. Rather, they "thoughtfully consider employees' feelings – along with other factors – in the process of making intelligent decisions."
Bruna Martinuzzi
See on www.mindtools.com