Ask Well: Is It Better to Bike or Run?
See on Scoop.it – Things I Grab (Here and There): THgsIGrbHT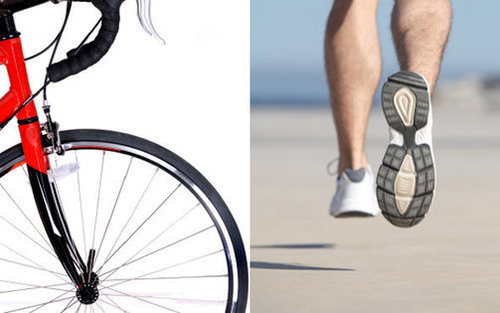 The Phys Ed columnist Gretchen Reynolds answers readers' questions on fitness.
plerudulier's insight:
Strenuous running and cycling also can equivalently dull appetite, at least temporarily. In a study published earlier this year, healthy, active men were assigned to run for an hour on one day and on another, to ride vigorously for the same amount of time. During both activities, the men's blood levels of ghrelin, a hormone known to stimulate hunger, fell, compared to when they sat quietly.
But running has a downside: Injuries are common. Biking, meanwhile, is gentler. "Cycling is a nonweight bearing activity, so it is better for your knees and joints," Dr. Tanaka said, "and it does not cause much muscle soreness." Walking, likewise, results in few injuries, unless, like me, you are almost comically clumsy.
See on well.blogs.nytimes.com