Visually Impaired Turn to Smartphones to See Their World
See on Scoop.it – Things I Grab (Here and There): THgsIGrbHT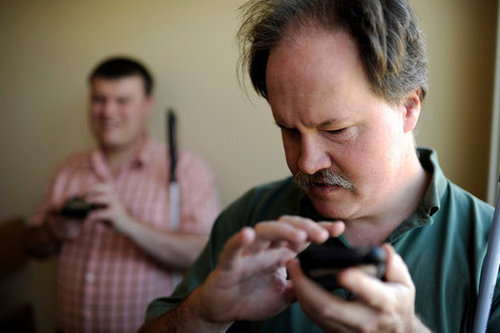 Luis Perez loves taking photographs. He shoots mostly on an iPhone, snapping gorgeous pictures of sunsets, vintage cars, old buildings and cute puppies. But when he arrives at a photo shoot, people are often startled when he pulls out a long white cane.
In addition to being a professional photographer, Mr. Perez is almost blind.
"With the iPhone I am able to use the same technology as everyone else, and having a product that doesn't have a stigma that other technologies do has been really important to me," said Mr. Perez, who is also an advocate for blind people and speaks regularly at conferences about the benefits of technology for people who cannot see. "Now, even if you're blind, you can still take a photo."
Smartphones and tablets, with their flat glass touch screens and nary a texture anywhere, may not seem like the best technological innovation for people who cannot see. But advocates for the blind say the devices could be the biggest assistive aid to come along since Braille was invented in the 1820s.

See on bits.blogs.nytimes.com