Global cities revisited
See on Scoop.it – Things I Grab (Here and There): THgsIGrbHT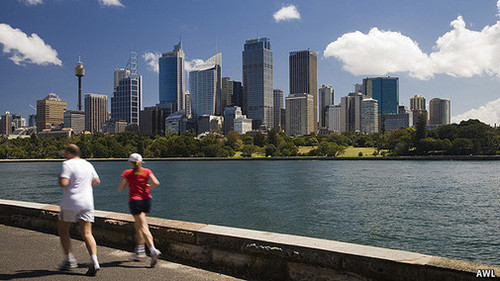 IN 1991, Saskia Sassen, a sociologist, wrote her most famous work, "The Global City". It argued that large, technologically advanced urban areas defined the…
plerudulier's insight:
… defined the modern world. Ms Sassen identified Tokyo, London and New York as the three cities that propelled the world economy. New research from the McKinsey Global Institute (MGI), the research arm of the consultancy, extends Ms Sassen's work—and looks at where big businesses locate.
The big three are still dominant. There are 8,000 large companies—outfits with over $1 billion in annual revenue. About 53% are publicly traded, 37% are privately owned, and 10% are state-controlled. The most popular host city is Tokyo, where the headquarters of 613 companies are located. New York and London have 410 between them.
[But]
The hegemony of Tokyo, London and New York—and advanced economies as a whole—will wane. The MGI expects an additional 7,000 large companies by 2025—and most of the newcomers will be based in developing countries.
See on www.economist.com