How to lose half a trillion euros
See on Scoop.it – Things I Grab (Here and There): THgsIGrbHT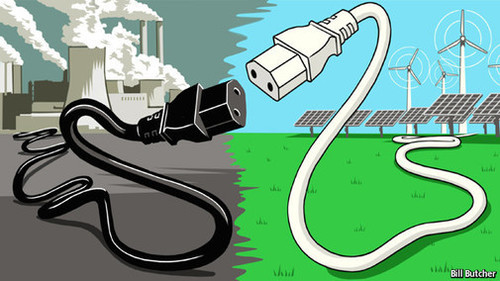 ON JUNE 16th something very peculiar happened in Germany's electricity market. The wholesale price of electricity fell to minus €100 per megawatt hour (MWh)….
plerudulier's insight:
The trouble is that power plants using nuclear fuel or brown coal are designed to run full blast and cannot easily reduce production, whereas the extra energy from solar and wind power is free. So the burden of adjustment fell on gas-fired and hard-coal power plants, whose output plummeted to only about 10% of capacity.
See on www.economist.com