Heavy price of insubordination
See on Scoop.it – Things I Grab (Here and There): THgsIGrbHT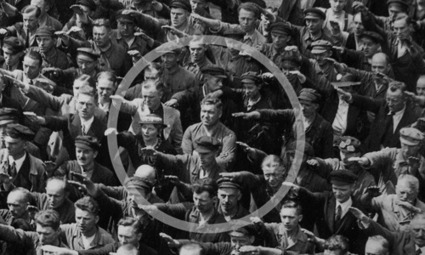 https://en.wikipedia.org/wiki/August_Landmesser
plerudulier's insight:
August Landmesser (born 24 May 1910; missing and presumed dead 17 October 1944; declared dead in 1949) was a worker at the Blohm + Voss shipyard in Hamburg, Germany, best known for his appearance in a photograph[1]refusing to perform the Nazi salute at the launch of the naval training vessel Horst Wessel on 13 June 1936.[2]
Until very recently I believed attached photo was a fabrication. Turned out it wasn't; it is not entirely certain that the man in the middle, arms crossed over his chest is indeed August Landmesser.