Do schools always have to sing from the same song sheet?
See on Scoop.it – Things I Grab (Here and There): THgsIGrbHT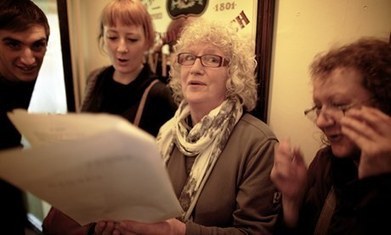 There's a fine line between staff being on the same page and being micro-managed, so how can leaders get the balance right in school?
plerudulier's insight:
Some school leaders call it consistency; others describe it as 'singing from the same song sheet'. Whatever it's called, getting it in the right quantities is elusive.
The consequences of too much, especially in an outstanding school, can mean the best teachers leave as there is insufficient room for individual judgement and creativity. But the reverse – too little – is even more dangerous. Too little consistency is always a feature of failing schools or those drifting into difficulty. So in those cases some of the best teachers leave as they become exhausted with senior colleagues' conflicting messages and the sheer wasted effort and energy they have put in.
See on www.theguardian.com