How Orwell and Twitter Revitalized My Course
See on Scoop.it – Things I Grab (Here and There): THgsIGrbHT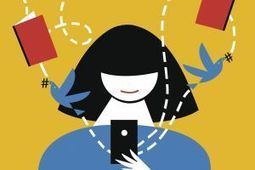 Too often, students have "small disconnected islets" of knowledge in a vast sea of ignorance.
plerudulier's insight:
Fortunately I don't find my students gaping at me too often in dull bewilderment. […].
It typically happens when I begin pressing students to make connections between disparate sets of concepts or skills in a course. For example, when we are tackling a new author in my British-literature survey course, I might begin class by pointing out some salient feature of the author's life or work, and asking students to tell me the name of a previous author (whose work we have read) who shares that same feature.
"This is a Scottish author," I will say. "And who was the last Scottish author we read?"
Blank stares.
See on chronicle.com