Code is law
See on Scoop.it – Things I Grab (Here and There): THgsIGrbHT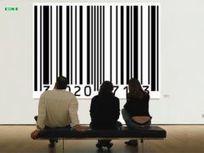 What makes the net unregulable is that it is hard to tell who someone is, and hard to know the character of the content being delivered. Both of these features are now changing. Architectures for facilitating identification—or, more generally, for certifying facts about the user (that he is over 18; that he is a he; that he is an American; that he is a lawyer)—are emerging. Architectures for rating content (porn, hate speech, violent speech, political speech) have been described and are being implemented. Each is being developed without the mandate of government, and the two together could facilitate an extraordinary degree of control over behavior on the Net. The two together, that is, could flip the unregulability of the Net.
plerudulier's insight:
This text dates from … 2000.
Still, like wine improves in time, it seems to gain value and relevance as it ages.
See on harvardmagazine.com