Aspiring Lego designers are called to Denmark to build Lego sets under pressure
See on Scoop.it – Things I Grab (Here and There): THgsIGrbHT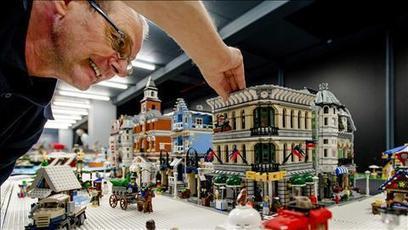 The company invites applicants to Denmark to spend two days sketching and building Lego sets.
plerudulier's insight:
James Colmer, 46 years old, had a reason for spending two days building Legos in Denmark, leaving behind his kids in Australia.
He was applying for a job.
Mr. Colmer was one of 21 men and women who came from around the globe to the small town of Billund last month to compete for a job as a Lego designer. The Danish company has an unusual method of filling this position. Rather than conducting formal interviews, Lego invites the most promising applicants to its headquarters to sketch and build Lego sets in front of a panel of senior designers.
See on online.wsj.com