Makers: Separating Fact from Fiction
See on Scoop.it – Things I Grab (Here and There): THgsIGrbHT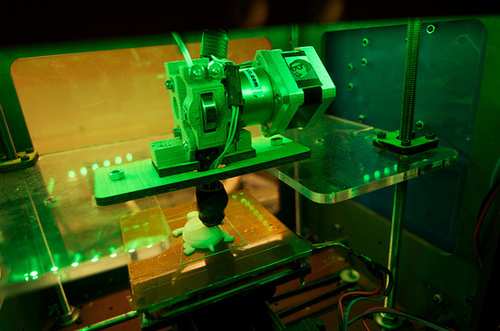 Once upon a time not so long ago, computer programmers wore starched white shirts and stodgy ties, and worked in immaculate corporate spaces with giant machines called ENIAC and Colossus. But the anarchic, transformative power of these tools was too great to be constrained by the corporate world, and a generation of hippie hackers with names like Jobs, Wozniak and Gates threw off their ties and sparked an information revolution from their California garages. It's a story we know well, but it's also one we're about to see retold in the field of manufacturing. Additive manufacturing, digital fabrication – however we choose to label it, the radical shift in "making" has broken the old model of assembly lines, of hierarchical shiftwork and production, and even of factories themselves. Ladies and gentlemen, manufacturing has – quite literally – left the building.
plerudulier's insight:
[…] the rise of these technologies means that much of the manufacturing sector will shift from a focus on products produced in large factories and distributed globally to a focus on product produced in small factories locally, with digital files and raw material distributed globally. In other words, every person in every community has the capacity to become a manufacturer.
See on economicdevelopment.org