Why Amazon's Drone Delivery Service Won't Fly Any Time Soon?
See on Scoop.it – Things I Grab (Here and There): THgsIGrbHT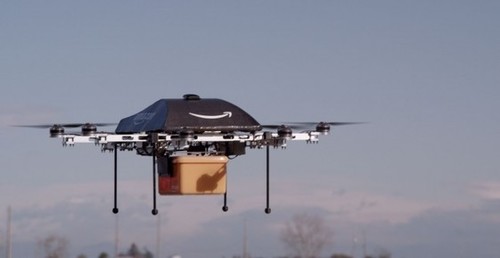 OK, Amazon won the Cyber Monday news jackpot. Bezos and his merry band announced plans to one day deliver packages with drones, nabbing legions of headlines in the process. Before we get all serious, let's take a moment to appreciate how awesome it would be to have a UAV touch down in your front yard and drop off your new coffee maker.
plerudulier's insight:
The concept isn't new. Several companies including FedEx and even a vaporware taco delivery business have thrown out the idea of using an unmanned aircraft to deliver products to customers. But Amazon is a bit bigger than a couple of guys talking about delivering munchies to those with a must-have-now craving, and they have produced a nice video showing how their service, called "Prime Air" might work. When Amazon talks, even if it talks a bit crazy, people pay attention
Heard it on the radio while driving back home from work. Thought it was a great idea; too bad it shouldn't happen any time soon.
See on www.wired.com