On interactions and scalability in online learning
See on Scoop.it – Things I Grab (Here and There): THgsIGrbHT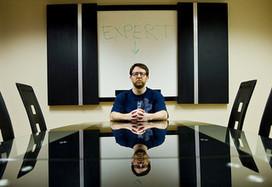 Expert CC by Pete Prodoehl I'm not attending ASCILITE 2013 but I am following the Twitter stream closely and occasionally comment into the stream. This c
plerudulier's insight:
Create a learning environment for the course that is open and continuous.
That is to say that anyone can join the course space at any time or leave at any time, the content is open to registered and unregistered alike. Learning material is surrounded by interactions and there are general interaction spaces through discussion areas. The idea is to build up an open community of learning.
See on www.masmithers.com