Archive | Moodel
RSS for this section
… if you're not careful, modelling has a nasty way of enshrining prejudice with a veneer of "science" and "math."Cathy has consistently made another point that's a corollary of her argument about enshrining prejudice. At O'Reilly, we talk a lot about open data. But it's not just the data that has to be open: it's also the models. (There are too many must-read articles on Cathy's blog to link to; you'll have to find the rest on your own.)
You can have all the crime data you want, all the real estate data you want, all the student performance data you want, all the medical data you want, but if you don't know what models are being used to generate results, you don't have much.
via We need open models, not just open data – O'Reilly Radar.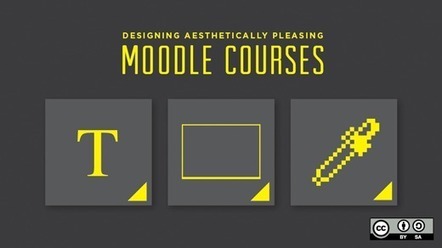 When you're working online and you access a text heavy web-page that scrolls for 5 pages, what is your initial reaction? To most of us, a text-heavy page filled with a long list of resources and activities is not inviting or enticing. The same is true for students and online courses. But with a little sleight of hand, plus use of the right resource formats and labels, you can design an aesthetically pleasing online course and avoid the long scrolling webpage syndrome.